The Guinea Pig Diaries - 3 - Guinea Pigs & Sheep
19:00
I wrote a blog entry. It took a while and then it deleted itself. 
Frustrations of the internet. So here we go. Let's try and replicate it again.
***
17:00 I have returned home now. Post op. For a while I waddled around like E.T but with sassy white hospital bra and pants, which alongside my dirty red hair, making me resemble a curvier, dirtier less athletic version of Lelu in The Filth Element. I'm coming off a mild opiod addiction which means I sleep for twenty minutes, awaken, hallucinate, have weird dreams, feel as if I have already lived the day once. Everything feels heavy, my stomach has developed into a bowling ball of tension. Occasionally I am unsure if I have already had the day or if I am still dreaming. Similar to Buffy in the episode Normal Again, except, rather than dreaming I am in a Mental hospital I dream I am in Jongleurs, which in some ways is a similar thing.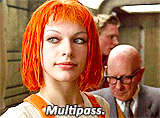 At hospital I was visited by the weird and the weirder. My dad turned up to tell me about Brexit and No Deal whilst I had a blood test, my brother arrived to show me how good he is at talking to other people on his phone, Rob arrived just at the moment when I was about to receive a very practical enema from Claude the nurse, and Phil Ellis, the Quentin Blake long-limbed comedy lethario came in, and not only cheered me up with copies of Pick Me Up but also tried to score Orimorph off of the nurse, Claude. She nearly relented.
In and out of consciousness, in between blood pressure checks and physio exercises makings sure I can urinate efficiently, Tobias came to visit and when I opened my eyes to see him on my bed for a moment I thought I was dying and meeting Jesus. Then I realised that Toby hadn't shaved. Then I went home.